KUDOS to the Locals in Corolla, N.C for protecting the horses and the environment!
Wild horses are a major tourist attraction on the beaches of Corolla, N.C. And there are a number of tour companies that give people a chance to see them up close.
But with all the activity the horses and the environment were suffering

After a few years of discussion by the city council, an ordinance finally passed Monday night that will do more to protect them. (see video below)
We agree with Karen McCalpin of the Corolla Wild Horse Fund
"This is an animal that's lived here almost 5 centuries and they're a part of not just the Outer Banks history, but American history because our country was built on their backs," said McCalpin, "We believe that these animals are worthy of protection and preservation."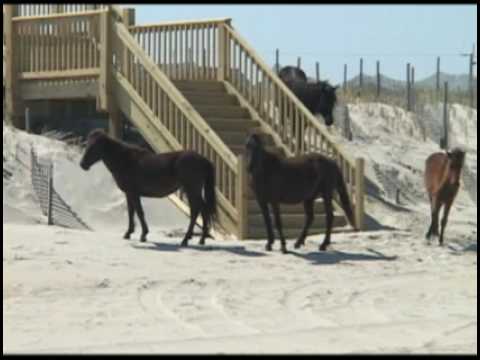 These animals are breathtaking but it's so important to take care of them. It would be a shame to inadvertently harm these beautiful creatures.
So next time you plan on visiting North Carolina to take in these beauty's of nature make sure to take care so we can have this experience for our grandchildren and their grandchildren too.
While you're there, make sure to check these guys out, they have a great interactive map and share lots of details about the outer banks.