It was a tough start for me…
I secretly wished that walk to the barn was a lot shorter.
The morning was overcast, with a slight chill and my joints were on fire.
It had started years ago.
But now as I was getting older it was becoming more and more annoying, some days (like today) unbearable.
I had started looking for a solution.
Seemed like every TV commercial I saw had some joint miracle with 10 seconds about the product and 30 seconds about it's side effects.
So when I saw my girl Penny walking I could hear her joints making a clicking sound.
I really felt I could appreciate her situation.
But if you're unsure if your horse is in pain, here's a video that can help.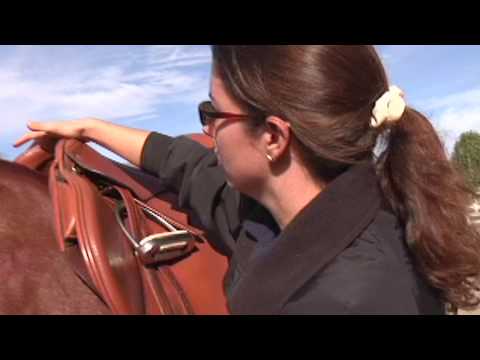 In my search (
see my last email
) I had become painfully aware of all the side effects from chemicals in medications EVEN the crazy chemical ingredients in a variety of horse supplements.
That's why when I saw Nimble Supreme, Cosamin DS, Cosequin HA, Joint Combo and Conquer.
I just shook my head… (You can learn more about them in the 12 supplements exposed report that you downloaded in our 1st email.)
And a big reason I dug deep into finding natural alternatives for joint issues.
But the 2 things I came away with?
1 What nasty stuff lots of these companies put in there products
2 Being proactive is always better than being reactive
Here's what I mean…
If I could have fed Penny anti-inflammatories, analgesics, some circulatory stimulants, a few vasodilators, plus some warming, depurative, lymphatic and nutritive herbs she may never have had an issue.
Or by taking a truly natural approach towards her joint health I probably could have helped to reduce her discomfort, address the cause of the problem, and then try to prevent any further deterioration.
BTW if you're like me and can't be proactive, here's a story about Mack and what this kind of thing can do to help
I eventually found a solution for Penny that we both were happy with.
But I still think it's my fault for not being a better Mom 🙁
I  wrote a post about her clicking joins that might be helpful here
I promised you a list of natural alternatives for joint health and here they are:
Anti-inflammatories and analgesics to support the body in its natural action to reduce inflammation: devils claw, meadowsweet, turmeric, yarrow, willow.
Circulatory stimulants will help cleanse the toxins by increasing blood flow to the affected joint: nettle, ginkgo, hawthorn, prickly ash, yarrow.
Vasodilators will help strengthen the walls of the blood vessels and improve the blood supply to the joint: hawthorn, buckwheat, bilberry fruit, and ginger.
Warming herbs to help improve blood supply to stiff muscles: ginger, turmeric, rosemary, prickly ash.
Neutralize the acidic environment in joint capsules and improve joint suppleness: meadowsweet, celery seed.
Depurative herbs to assist in the removal of waste products from the blood: burdock, dandelion root, prickly ash.
Lymphatic herbs to support the lymphatic system in its role of cleansing impurities from the tissues: cleavers, dandelion leaf.
Nutritive herbs rich in vitamins and minerals to support and maintain healthy connective tissue: kelp, nettle, cleavers, rosehips, alfalfa, dandelion leaf.
Herbs will help reduce pain and inflammation, cleanse blood toxins, assist in the excretion of inflammatory waste products, stimulate circulation and support joint flexion and health.
I promised to share how to feed the right ingredients in the amounts, at the right time.
But it'll have to wait till my next email.
Sorry for that…
But I'm checking on new information that may include a new tool that'll allow you to see exactly what your horse's nutritional needs are. (yes your horse)
Watch for my next email.
I'm sure to have all the details for you then.
Mary
​
P.S. My girl and I are as good as new even though I should have been more proactive with her.
I can't help it, I still feel pangs of guilt…